ABOUT US
We are a young Austrian company. We specialize in wholesale and projects in the sector of furniture and furniture parts. We sell our products directly from our European producers. Since we have no middlemen, so you benefit from a price advantage of 100%! We work with the producers from Ukraine, Belarus, Romania, Latvia and Lithuania. We are proud to offer you products in all product groups such as: living-, dining-, bedroom and much more.
We offer cost-efficient and high quality possibilities for furniture, furniture parts and everything else that produced from wood. Our team has decades of experience in the furniture industry and is happy to share their knowledge with you.
We are looking forward to your inquiry and are available to assist you at any time!
Our producers are located in:
- Ukraine
- Belarus
- Romania
- Lithuania

We deliver to:
- Germany
- Austria
- Belgium
- Romania
- Poland
- Czech Republic


Our service
Due to that fact that we have long-standing partners and friends in these countries for many years, we are able to offer you a comprehensive service package. In order to provide a stable, long-term, successful cooperation and of course to deliver the perfect quality, we focus on working "hand in hand" with the producers.
We offer you as a service:
Order processing
Development of model
Quality control directly at the production spot with the protocol
Monitoring of the production: quality, delivery times, etc.
German-speaking and English-speaking contact person
Organization of transport
Customs clearance and import in EU
Invoice processing
Support and care during trips in the countries where we produce
Protection of your brand and models
Nature is the most valuable possessions of our time that we have to leave in the best possible state for our descendants to come!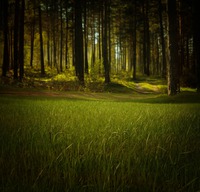 During the process from tree to furniture the raw materials are constantly being monitored by different systems. That means that all of our products from solid wood have all certificates and it is understandable and easy to recognize, from which region or even from which exact forest the wood comes from. Certified wood guarantees a sustainable foresting and a new replanting without disturbing the plant- and wild life. It also ensures social, legal and safe working conditions for everyone involved in the production chain.
Therefore the seal of approval stands for an environmentally sustainable and socially fair timber industry.
In order to counteract the illegal forest destruction, we only use certified wood. It is very important for us, because we love and protect nature! Protection of nature is one of our key values and priorities!
In order for our following generations to also be able to benefit from the most wonderful resource of the earth and enjoy it, we work with love and care for nature!
Wood is just like the world, the more you know about it, the more beautiful it becomes!